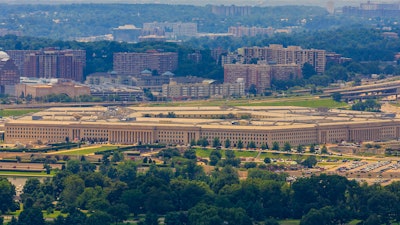 iStock
A Maryland systems engineer was sentenced to two years in prison Friday for attempting to sabotage his employer's military contract.

Federal prosecutors in Virginia said that Barrence Anthony, age 40, sought to disrupt Federated IT's technology services contract with the U.S. Army Chaplain Corps after he learned he was about to be fired from the tech company. He pleaded guilty to one count in May, the Associated Press reported.

Anthony allegedly removed every user and administrator account except his own, as well as deleted Federated IT files, altered domain name registrations and improperly shared proprietary information with his personal accounts. The Justice Department valued the stolen information at more than $1 million and noted that his actions affected 19 students at a Chaplaincy Resource Management Course in South Carolina.

"Anthony was an insider who intimately knew the victim company's network and infrastructure," prosecutors said in a statement announcing the sentence. "He specifically targeted his actions to do harm to one of the company's most lucrative contracts with the U.S. Army Chaplain Corps."

U.S. District Judge Leonie Brinkema also reportedly ordered Anthony to pay nearly $50,000 in restitution.