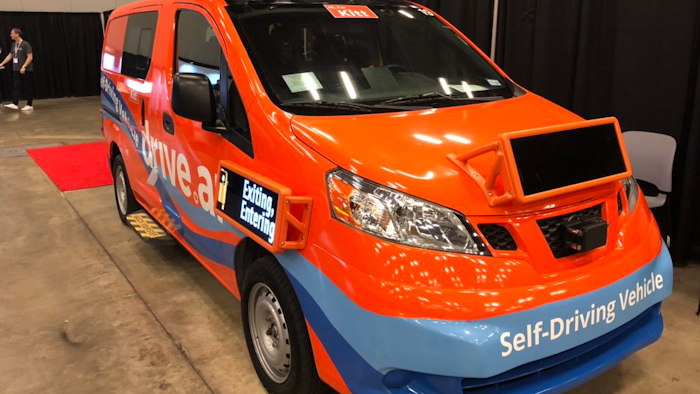 Drive.ai (Twitter)
Apple this week announced its acquisition of a once-promising autonomous vehicle startup just days before it was expected to shut down.

Axios reported that the tech giant bought Drive.ai and hired dozens of its engineers and product designers shortly after the Silicon Valley startup ceased its operations. Drive.ai had filed documents with the state of California indicating it planned to shut down and lay off its 90 employees at the end of the week, the San Francisco Chronicle added.

Financial details of the transaction were not disclosed, and the companies did not respond to additional questions from the Chronicle about the deal.

Drive.ai, which was formed by a group of former Stanford students in 2015, raised $77 million in venture capital and was valued at $200 million just two years ago. The company employed a larger workforce in Texas, where self-driving vans transported workers in Frisco and, later, shuttled football fans to AT&T Stadium in Arlington.

Earlier reports suggested the company was seeking potential buyers as early as February. The deal with Apple also includes Drive.ai's other assets, including its autonomous cars.

Apple has been working on a secretive vehicle project since 2014 in an effort to expand to a new — and profitable — market. The new engineering and design hires follow a series of cuts to "Project Titan" earlier this year in the wake of slowing smartphone sales.