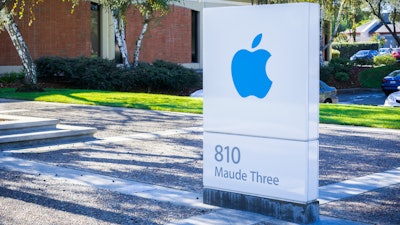 iStock
Apple plans to cut nearly 200 positions from its self-driving vehicle operations next month.

The San Francisco Chronicle reports that the tech giant officially disclosed the 190 layoffs, which will primarily affect hardware, software and design engineers, in a filing with California economic development officials.

The cuts will take effect April 16 at locations in Sunnyvale and Santa Clara, Calif., which sprang up as the secretive car project formed and matured in recent years.

Reports earlier this year suggested cuts to the program were likely as Apple undertook a broader restructuring prompted by sluggish sales of its lucrative iPhones. CNBC reported that 200 workers on the project were let go in January.

Although the project saw numerous overhauls in history — and lagged behind competing efforts from rival Google and the auto industry — Apple said at the time that it remains committed to autonomous vehicle technology efforts.

"We continue to believe there is a huge opportunity with autonomous systems, that Apple has unique capabilities to contribute, and that this is the most ambitious machine learning project ever," the company told the Associated Press.