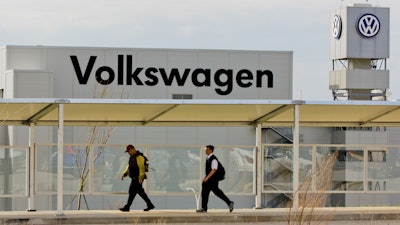 Associated Press
Volkswagen officials say they plan to add a third shift to the automaker's Tennessee plant, a move that could add more than 1,000 workers.
According to the Chattanooga Times Free Press, Volkswagen Chattanooga plant chief executive Antonio Pinto said Friday that the new workers will help produce the five-seat Atlas SUV next year. Hiring is expected to start this year and continue in 2019.
The 3,500-employee plant currently makes the seven-seat Atlas SUV and the midsize Passat sedan.
Volkswagen Chattanooga spokeswoman Amanda Plecas said a decision hasn't been made on the number of new jobs.
Earlier this year, Volkswagen announced it would spend $340 million to assemble the five-seat SUV.
About 1,100 workers were hired to produce the seven-seat Atlas in the past couple of years.