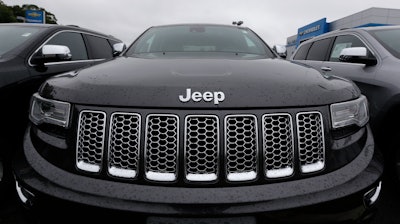 Associated Press
The new CEO of Fiat Chrysler Automobiles has announced management changes two months after taking over following the unexpected death of long-time Chief Executive Sergio Marchionne.
Mike Manley said Monday that the head of the Alfa Romeo brand, Tim Kuniskis, replaces him at the head of FCA's biggest-earner, Jeep, while Reid Bigland becomes head of the Ram brand.
In Europe, Chief Technology Officer Harald Wester takes on responsibility for the premium brand Maserati, while Pietro Gorlier is now in charge of Europe, replacing Alfredo Altavilla, who resigned after Manley got the top job. Ermanno Ferrari was named CEO of components maker Magnetti Marelli, which is due to be spun off.
Manley said the new management structure would help ensure the achievement of five-year targets laid out in June.