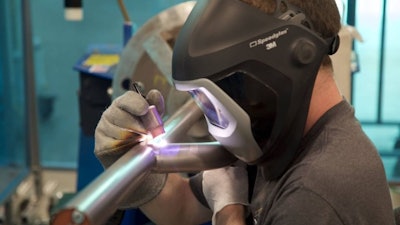 Exotic Metals Forming Co. (Instagram)
Industrial technology giant Parker Hannifin plans to acquire a Seattle-area aerospace components maker in a deal valued at more than $1.5 billion.

The Cleveland-based motion and control technology company will pay more than $1.7 billion in cash for Exotic Metals Forming Co., with an expected adjustment of $170 million in tax benefits.

Exotic Metals, based in Kent, Wash., makes air and exhaust systems for aircraft and engines, including nozzles, hot section assemblies, ducting and engine build-up technologies. The Seattle Times reported the company is considered a leader in metal forming and produces parts for the F-35 fighter jet and Airbus A320 passenger aircraft.

The company employs about 1,600 workers, including about 1,400 between its Kent headquarters and a facility near Spokane, Wash. A third facility is located in Phoenix.

Parker said Exotic Metals would become a standalone division within the company's Aerospace Group, where its high-performance systems would bolster Parker's existing flight control, fuel and inerting, hydraulics, fluid conveyance and engine technologies.

"As a result of the acquisition, we will be better positioned to accelerate growth through increased aftermarket opportunities and expanded content on industry leading programs," Parker Chairman and CEO Tom Williams said in a statement.

The acquisition has been approved by the boards of both companies, but still requires approval from regulators.