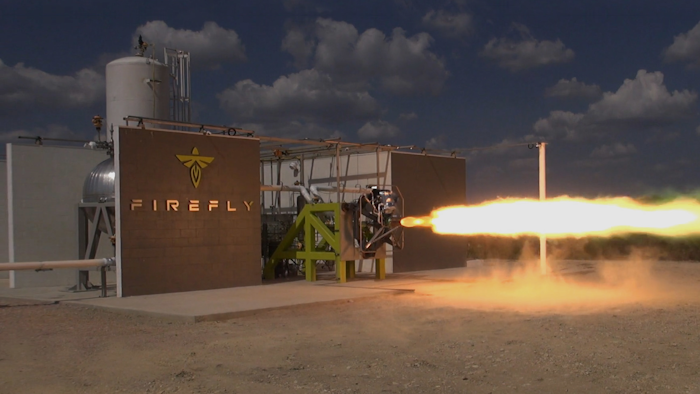 Firefly Aerospace
Firefly Aerospace plans to establish a second launch operation along Florida's Space Coast and build its rockets at a nearby plant.

The agreements with the Air Force and state officials, announced Friday, will enable Texas-based Firefly to launch its small satellite launch vehicles from Cape Canaveral Air Force Station's Space Launch Complex 20, as well as build a manufacturing facility at the nearby Exploration Park hub.

Firefly Aerospace, which was established after predecessor Firefly Space Systems declared bankruptcy in 2017, already hosts a launch facility in California and reportedly hopes to launch its Alpha rocket from that site by the end of the year.

The company says the Alpha is capable of delivering payloads of more than 2,200 pounds to Low Earth Orbit or nearly 1,400 pounds to Sun-Synchronous Orbit. Firefly hopes to launch the rockets as frequently as twice per month at a starting mission price of $15 million.

"Our mass production manufacturing facility in Exploration Park will enable Firefly to produce 24 Alpha vehicles a year, enabling a launch cadence that will support a rapidly expanding global small satellite revolution and the commercialization of cislunar space," CEO Tom Markusic, who worked for SpaceX, Blue Origin and Virgin Galactic before founding Firefly, said in a statement.

Friday's announcement also noted the Cape Canaveral site would provide Firefly with access to both orbital and lunar launch trajectories. The company late last year received a NASA contract to launch payloads to the lunar surface.

Florida's aerospace economic development agency is expected to support the estimated $52 million project with nearly $19 million to match company spending on infrastructure improvements. The development is expected to create more than 200 jobs.

"We have an opportunity to do a lot with commercial space, and Firefly, I think, is a big component of that," Florida Gov. Ron DeSantis told reporters following a ceremony Friday.