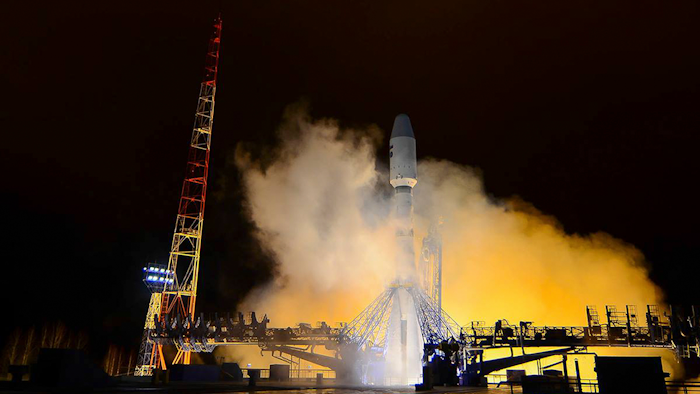 Roscosmos Space Agency Press Service via AP
Major European countries are backing a new generation of home-grown space launchers amid growing competition from private space companies and developing nations such as India and China.
Ministers from Germany, France, Italy, Spain and Switzerland on Thursday signaled their "full support" for the development of the Ariane 6 and Vega-C rockets and their use as launchers for all European Space Agency missions.
The move is a response to the U.S. government's decision to award lucrative launch contracts to private American space companies such as SpaceX, Orbital ATK and Blue Origin.
The maiden flight of the medium-to-heavy Ariane 6 is planned for mid-2020, while the smaller Vega-C is scheduled to debut next year.
Separately, ministers decided that the ESA should seek closer cooperation with the European Union — already one of its main customers.