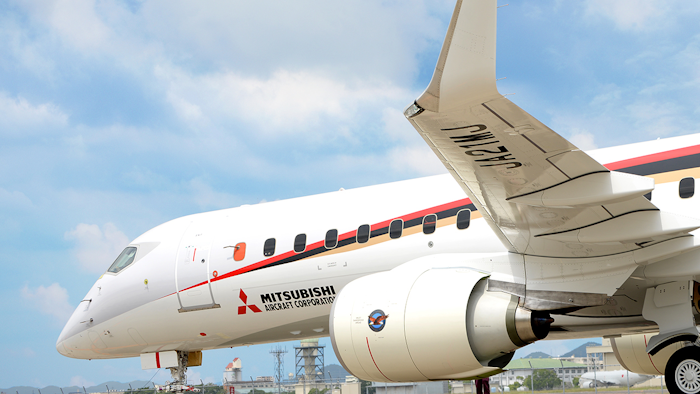 Mitsubishi Aircraft Corp.
Canadian jet maker Bombardier alleged that several former employees gave its trade secrets to Mitsubishi to ease regulatory approval of the Japanese company's forthcoming aircraft.

The company filed a lawsuit late last week in Seattle federal court, according to Reuters, that suggested numerous employees sent sensitive information about aircraft certification to their personal email accounts before departing for Mitsubishi Aircraft Corp.

The complaint included the former Bombardier employees, the Mitsubishi Heavy Industries subsidiary and its partner Aerospace Testing Engineering & Certification Inc.

Mitsubishi has long sought to introduce the first Japanese-made passenger jet in decades, but its efforts reportedly ran into years of delays. The initial delivery of its debut aircraft is now expected in 2020, but Bombardier wants the court to ban the company from using the allegedly stolen information.

The Canadian company's filing noted it takes years to receive certification from aviation authorities and argued the information lifted from the company would likely be used to compete against its own regional jets.

Mitsubishi responded that the lawsuit was "without merit" and vowed to strongly defend its position.