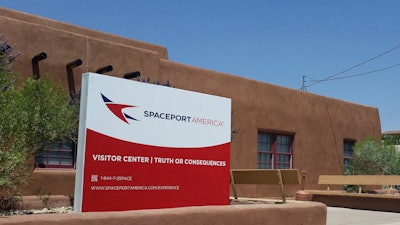 Spaceport America, New Mexico
New Mexico's spaceport for vertical rocket and runway launches is asking for a 72 percent increase in funding from the state's general fund for the coming fiscal year.
Spaceport America CEO Dan Hicks was scheduled Wednesday to brief state lawmakers about operations and finances for the southern New Mexico facility.
The Legislature's lead budget-writing committee says the New Mexico Spaceport Authority is seeking a $700,000 increase, starting in July 2019, to its $976,000 annual allowance from the state general fund.
Virgin Galactic is the lead tenant at the spaceport and has tripled its lease payments this year. The company led by British billionaire Richard Branson plans to eventually use the spaceport to carry tourists on suborbital hops into the lower reaches of space.
That project has experienced numerous setbacks.