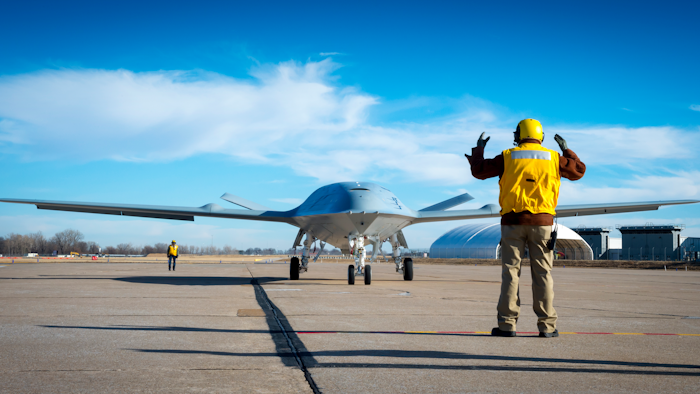 Eric Shindelbower, Boeing
Boeing this week announced the receipt of an $805 million contract to build the U.S. Navy's first operational, carrier-based unmanned aircraft.

The pact calls for the aerospace giant to build four of the MQ-25 aerial refueler, which Navy officials said will extend the range of its combat strike fighters and integrate seamlessly with carrier systems.

"As a company, we made an investment in both our team and in an unmanned aircraft system that meets the U.S. Navy's refueling requirements," Leanne Caret, the CEO of Boeing's defense segment, said in a statement. "The fact that we're already preparing for first flight is thanks to an outstanding team who understands the Navy and their need to have this important asset on carrier decks around the world."

Boeing beat out Lockheed Martin and General Atomics for the first of several similar Pentagon contracts, The Wall Street Journal reports. The paper noted the drones are expected to being flying in 2021 and enter service three years later.

The company said the drones will be build in St. Louis.