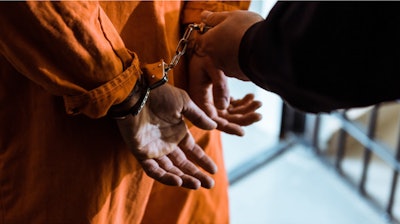 On Thursday, 42-year-old Haitao Xiang, formerly of Chesterfield, Missouri, was indicted on one count of conspiracy to commit economic espionage, three counts of economic espionage, one count of conspiracy to commit theft of trade secrets and three counts of theft of trade secrets.
According to the Department of Justice, Xiang was employed as an imaging scientist by Monsanto and its subsidiary, The Climate Corporation, from 2008 to 2017.
Monsanto and The Climate Corporation developed a digital, on-line farming software platform that was used by farmers to collect, store, and visualize critical agricultural field data and increase and improve agricultural productivity for farmers.
A critical component to the platform was a proprietary predictive algorithm referred to as the Nutrient Optimizer. Monsanto and The Climate Corporation considered the Nutrient Optimizer a valuable trade secret and their intellectual property.
According to the indictment, Xiang allegedly promoted himself to the Chinese government and was selected as a Talent Plan recruit. The Chinese government uses the plans to encourage employees to steal intellectual property from U.S. employers.
In June 2017, after becoming a recruit, Xiang allegedly quit his job, bought a one-way ticket to China the day after he quit, and was caught at the airport with a copy of the company's proprietary algorithm.
If convicted, each espionage charge carries up to 15 years in prison and a $5,000,000 fine.
Each theft of trade secrets charges carries up to 10 years in prison and a $250,000 fine.
An indictment is a formal accusation of criminal conduct, not evidence. Xiang is presumed innocent unless convicted through due process of law.