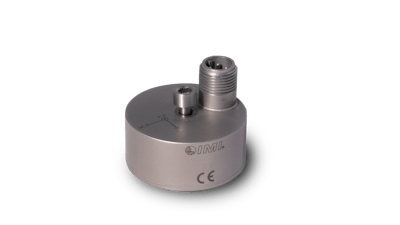 PCB Piezotronics
PCB Piezotronics announces the release of Model 630A91, a precision triaxial ICP accelerometer with a top exit M12 connector.
The product was developed for space-constrained installations that require an ICP accelerometer with a vertical run of cable but do not have room for a 90-degree turn from a straight connector.
The product features:
Ability to take three simultaneous vibration measurements saves time and money.

Space-saving design with top-exit connector.
Case-isolated housing of stainless steel and rugged four-pin M12 connector.
A hazardous area-approved version.
Visit www.pcb.com for more information.