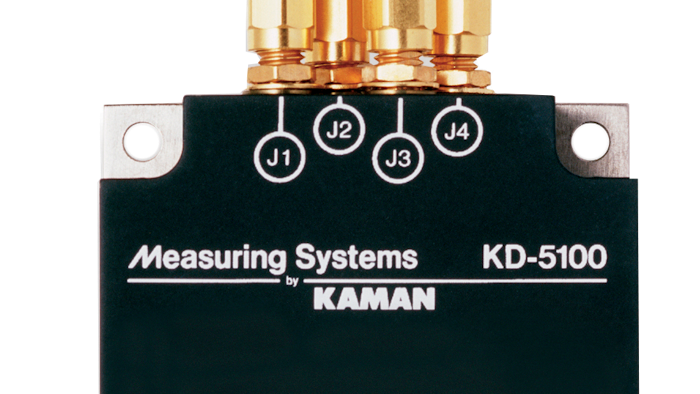 Kaman Corp.
The Measuring Division of Kaman Precision Products highlights the availability of its KD-5100 differential measurement system, which provides resolution to a nanometer of positional change.
With its proven stable design, extremely small size, and low power consumption, the KD-5100 is ideal for:
Night vision systems

Precision telescope positioning
Fast steering mirrors for space-based and airborne applications
Image stabilization systems. 
Kaman engineers work closely with customers to understand their specific application and optimize the KD-5100 to meet custom requirements.
Featuring a small package size – only 2 x 2.12 x 0.75 inches thick – the KD-5100 is a good choice for applications where space is a limiting factor. It is manufactured to MIL-H-38534, with MIL-SPEC components used throughout the electronics module wherever possible. The KD-5100 features rugged construction, with a mean time between failures of better than 238,000 hours in a space flight environment and 55,000 hours in a tactical environment. 
For more information, visit http://www.kamansensors.com/html_pages/KD-5100.html.