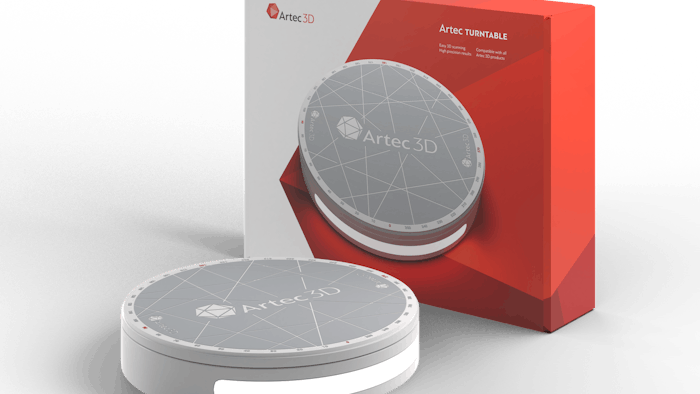 Artec 3D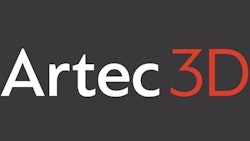 Artec 3D
Artec 3D announces the availability of the Artec Turntable, an intelligent rotating platform that features auto-tracking capabilities for the creation of flawless 3D scans of even the most intricate small objects.
Powered by Bluetooth, the Artec Turntable is directly integrated in the acclaimed Artec Studio 3D data processing software. The Artec Turntable is the perfect pairing for the Artec Space Spider, a handheld 3D scanner that boasts a 0.05 mm 3D point accuracy and captures 7.5 frames per second. With this elite combination, digitally capturing small objects is practically effortless.
During the scanning process, users simply need to lift the scanner a little higher or lower while the object is automatically rotated, and the data capture is displayed through Artec Studio.
If tracking is lost any time during the scanning process, the Artec Turntable will pause, and reverse rotate back to the point where tracking was lost. This ensures a smooth scanning process, even for new users.
To learn more, visit https://www.artec3d.com.