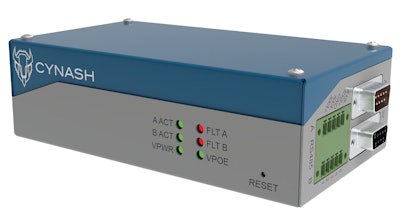 Cynash
Cynash announces the commercial availability of its SerialTap patented cybersecurity sensor.
Based on technology developed by the U.S. Department of Energy, SerialTap passively intercepts serial communications on legacy industrial control networks.
It then transmits the intercepted data to a backend appliance and higher-level computing systems for critical systems monitoring, intrusion detection and asset management by Cynash's suite of industrial cybersecurity tools.
For more information, visit www.cynash.com.