Aceinna Inc.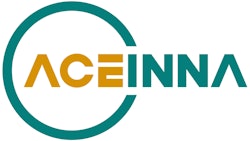 Aceinna Inc.
Aceinna announces its new INS1000 state-of-the-art, high performance dual band Real-Time Kinematic Inertial Navigation System.
The INS1000 embeds Aceinna's 9 degree-of-freedom inertial sensor technology to achieve Automotive Dead Reckoning performance in GNSS challenged environments like urban canyons, heavily tree lined roads, tunnels, underpasses and bridges.
With horizontal position accuracy of 2cm (RTK), vertical position accuracy of 3cm (RTK), and velocity accuracies of 0.01m/s and 0.02m/s (horizontal and vertical, respectively), the INS1000 provides the precision navigation capabilities required for:
Automotive autonomous

Automotive track testing

Precision agriculture

Construction
Detailed information about the INS1000 can be found at https://www.aceinna.com/inertial-systems/INS1000.