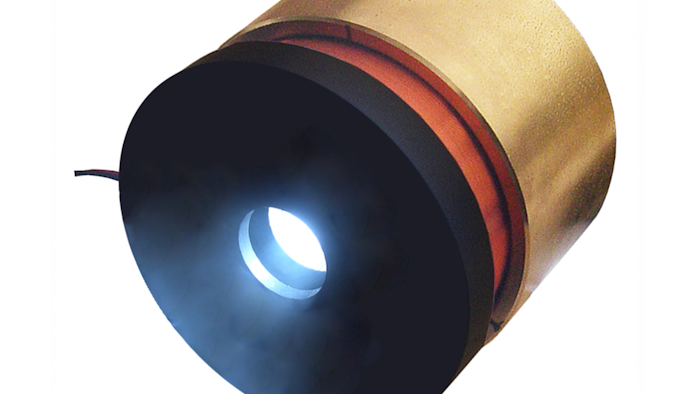 Moticont
The 1.00-inch body diameter open aperture voice coil linear motor, the HVCM-025-038-003-02, featuring an open aperture and high force-to-size ratio, introduced by Moticont.
This small brushless servo motor is capable of high acceleration, deceleration, high speed, zero cogging, and zero backlash when connected directly to a load. All HVCM open aperture brushless servo motors are extremely quiet, clean room compliant, and capable of high precision when used in closed loop applications. 
This DC voice coil servo motor has a continuous force rating of 1.0 lbs (4.6 N) and a peak force of 3.2 lbs (14.4 N) at a 10% duty cycle.
The 0.125 in. (3.2 mm) open aperture of the HVCM-025-038-003-02 Linear Motor allows for optics, illumination, laser beams, or passing cables through. This open aperture voice coil motor has 1.00 in. (25.4 mm) diameter and a housing length of 1.500 in. (38.1 mm) with a 1.00 in. (25.4 mm) stroke. The extended length of the motor is 2.25 in. (57.1 mm) at mid-stroke. 
It is ideal for applications such as:
Laser drilling

Cutting
Welding
Machining
Medical diagnostic equipment
Testing
Optical focusing
Laser beam steering
Wafer handling
Dynamic vibration absorption
Assembly
Positioning
For additional information, visit http://www.moticont.com.