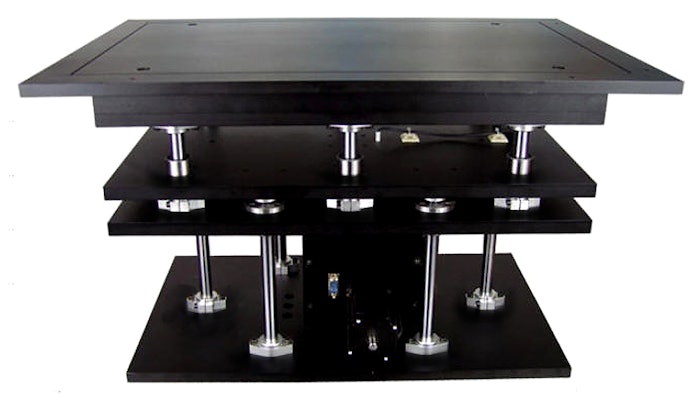 OES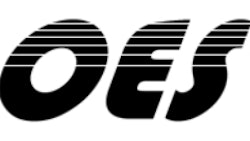 Optimal Engineering Systems
Optimal Engineering Systems Inc. has added three high-precision vertical lift stages capable of elevating heavy loads by 30 mm (1.18 in.) in an ultra-low profile design.
The rigid box construction of the moving component of the elevator stage travels on six slide rails assuring smooth vertical travel and parallelism of the table and mounting surface at all times.
Powered by a two-phase stepper motor, the vertical lift stage features 3.315 microns (full-step) resolution, 5 microns repeatability and 15 microns positional accuracy. 
Motor options include two-phase stepper motor, single phase DC servo motor for low cost closed loop operation, and a 3-phase brushless servo motor for the highest precision and travel speeds. 
This high load, 100 kg (220.5 lbs), vertical lift stage can be easily integrated into almost any application. The large 500 mm x 300 mm (19.685 in. 11.811in.) stage is ideal for: 
Manufacturing and assembly

Positioning of lab equipment
Testing
Inspection
Sampling
Laser drilling
Machining
The height of AT20-30 Motorized Vertical Lift Stage at lowered position is just 269 mm (10.591 in.) high. Constructed with black-anodized aluminum alloy and steel shafting, it weighs only 35 kg (77.2. lbs).  The centrally mounted precision ground lead screw and six vertical slide rails raise and lower the stage without concern for cantilevered effects and loss of parallelism.
Additionally, the stage has access from all four sides. Limit switches prevent over travel, and the large base plate has easy access to mounting holes.
The AT20-30 Vertical Lift Stage options include: Stepper motor, stepper motor with optical encoder for position verification, DC servo motor, or three-phase brushless servo motor for closed loop operation.
For more, visit www.oesincorp.com.