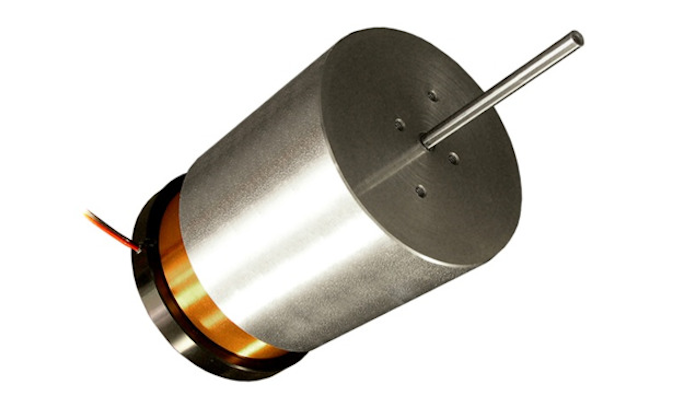 Moticont
Moticont
Moticont has added new high-force voice coil motors to its GVCM family of voice coil motors with an internal shaft and bearing.
The three linear voice coil motors in the GVCM-095-089 series feature the same housing measuring just 3.5 in. long by 3.750 in. diameter and the same threaded mounting holes for easy integration into new and existing applications.
Each motor is guided by a long-life plain bearing that permits side loads up to 3 lbs. The precision ground 0.236 inch diameter shaft has an internal thread.
The quiet, efficient, smooth, cog-free motion of these low inertia brushless GVCM-095-089 Series Linear Voice Coil Motors are ideal for:
Assembly
Clamping and work holding
Sorting equipment
Medical devices
Optical focusing
Antenna positioning
Shutters and doors
Testing
Slide actuators
Valve actuation
Wafer handling
For more, visit www.moticont.com.