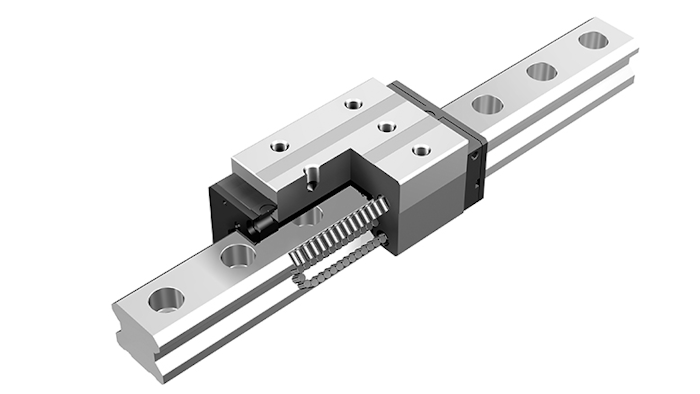 THK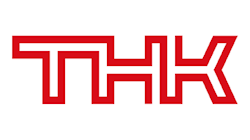 THK Co.
THK America's new Roller LM Guide Type HRX is designed to meet the demands of a variety of applications and environments.
The Type HRX boasts a duplex face-to-face structure and a full roller design for resilient performance in even harsh settings. 
Features include a highly rigid, yet simple structure, caged rollers and an extensive dust proof option. For high rigidity during heavy loads, the Type HRX roller is designed to evenly distribute weight along the roller diameter and length. Roller performance is further enhanced through the incorporation of Caged Technology.
THK's Caged Technology employs a synthetic resin cage with a patented curvature that cradles each roller and separates it from the next. The spaces between the rolling elements retain grease and act as a lubrication system for long-term maintenance-free operation. Smooth motion is achieved with the Type HRX, as the separation of balls eliminates friction and minimizes torque fluctuation. This roller retaining design also allows for the easy interchangeability of the rail and the block. Other Caged Technology benefits include low dust generation and reduced wear.
Additionally, four-way equal loading enables the Type HRX to be mounted in any orientation and to meet the requirements of a wide range of applications.
To learn more, visit www.thk.com.