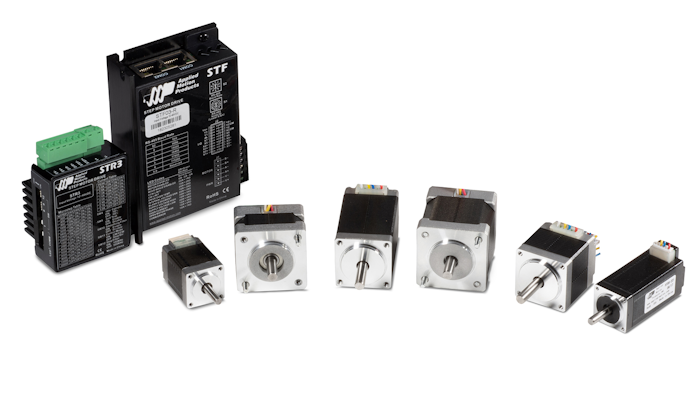 Applied Motion Products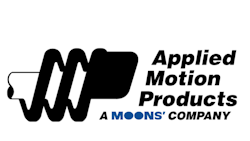 Applied Motion Products
Applied Motion Products offers compact step motors in NEMA sizes 8, 11 and 14 for applications with limited space — including medical devices, 3D printers, analytical and medical instruments, textile equipment, laboratory automation equipment, surveillance equipment, camera controls, pumps, consumer electronics, packaging equipment, CNC machines, robotics and more.
These lightweight and low-cost motors offer high torque up to 22 oz-in at low speed. Even while sized smaller, the compact step motors operate with high step accuracy and resolution as well as low vibration and noise.
The compact step motor line includes:
NEMA size 8 in two lengths (1.24" and 1.85") and holding torque up to 4.53 oz-in

NEMA size 11 in two lengths (1.22" and 2.05") and holding torque up to 14.16 oz-in
NEMA size 14 in two lengths (1.02" and 1.57") and holding torques up to 25.53 oz-in
These hybrid-type small motors offer the highest torque density in their frame size. With a 1.8-degree step angle and RoHS compliant, units are available in both single and double-shaft versions. To address customers requirements for specific connectors and couplings, Applied Motion Products provides its compact motors with customized cable and connector assemblies and a variety of options including flats, thru-holes, custom lengths, and more.
For more information, visit https://www.applied-motion.com/products/series/small-step-motors.