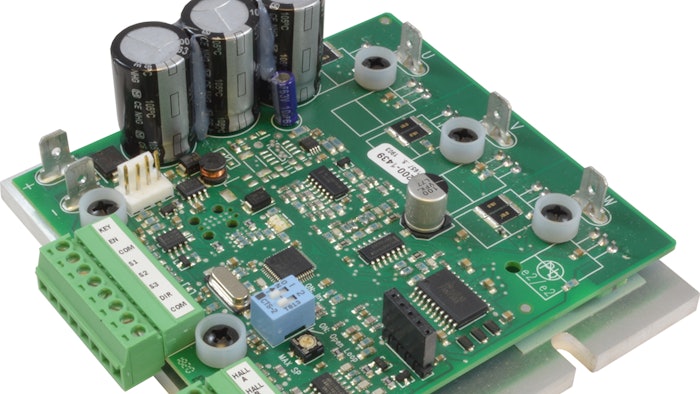 American Control Electronics
American Control Electronics
American Control Electronics introduces the DCL series, a low-voltage, brushless motor control that operates in the 12-48 VDC power bandwidth, up to 30 amps peak (1 minute) or 15 amps continuously. 
The unique design of the DCL removes many of the trim pots and jumpers associated with typical motor controls, reducing costs on hardware and setup.
American Control Electronics can easily customize the DCL drive for specific OEM applications and motors. For users who wish to modify calibration in the field, the DCL uses programmer board CPC300-1 that snaps onto the unit and provides calibration of 10 different parameters, as well as DIP switches for setting different modes of operation. 
A single CPC300-1, acting as the adder board, can be removed after programming and used with multiple DCL units. 
Highlights of the DCL series include:
ACE Footprint: Traditional ACE mounting pattern and footprint

Field Supply: Voltage output to energize the field winding of a shunt-wound motor
Stopping Modes: Inhibit (N.O.) for coasting to a stop – can be used for frequent starting and stopping
Diagnostic LEDs: Current Limit
1.37 Form Factor
1% Base Speed Regulation
60:1 Speed Range
For more information, please visit www.americancontrolelectronics.com.