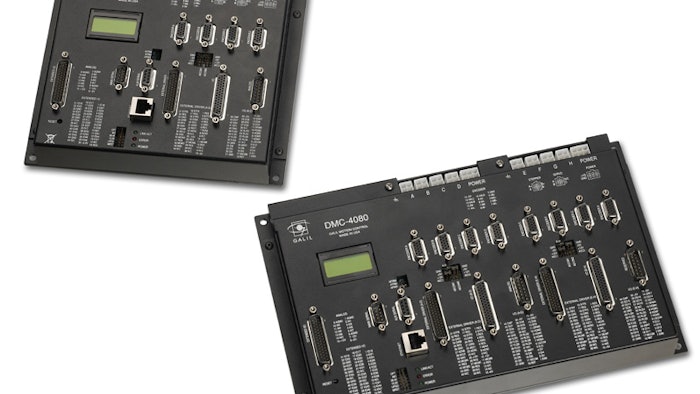 Electromate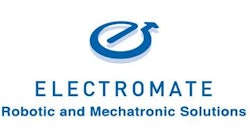 Electromate
Electromate announces the DMC-40x0 motion controller, Galil's highest performance stand-alone controller.
The DMC-40x0 is a full-featured motion controller packaged with optional multi-axis drives in a compact, metal enclosure. The unit operates stand-alone or interfaces to a PC with Ethernet 10/100Base-T or RS232.
The latest generation of Galil's motion controller family accepts encoder inputs up to 22 MHz, provides servo update rates as high as 32 kHz, and processes commands as fast as 40 microseconds-10 times the speed of prior generation controllers.
The controller includes:
Optically isolated I/O

High-power outputs capable of driving brakes or relays

Analog inputs for interfacing to analog sensors

Powerful RISC processor
More information can be viewed at: https://www.electromate.com/assets/catalog-library/pdfs/galil-motion-control/Galil_Multi_Axis_Motion_Controller_Brochure.pdf