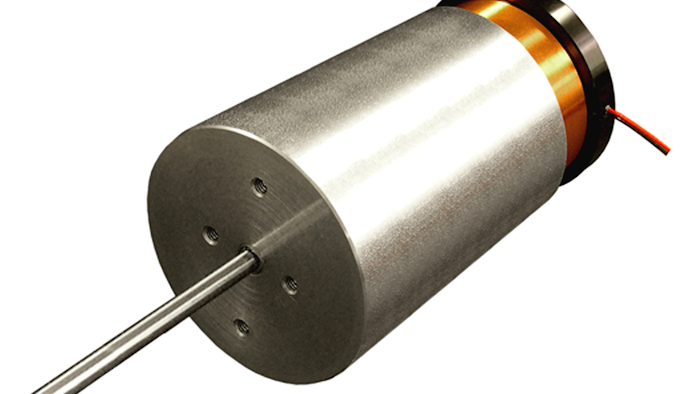 Moticont
Moticont
Moticont has released a more powerful high-speed, zero backlash linear voice coil motor featuring an internal shaft and bearing.

The compact Moticont GVCM-070-089-03 Linear Voice Coil Motor offers 40.86 lbs. continuous force and 129.1 lbs. peak force with a housing measuring 2.750 in. in diameter and 3.50 in. in length.


High accuracy, repeatability and acceleration/deceleration.

Threaded mounting holes for easy integration into current and future applications.

The stroke of the motor is 2.50 in. and the precision ground shaft is 0.2359 in. +/- 0.0003 in diameter with an internal thread.

For more, go to http://moticont.com/linear-motor-with-bearing.htm.