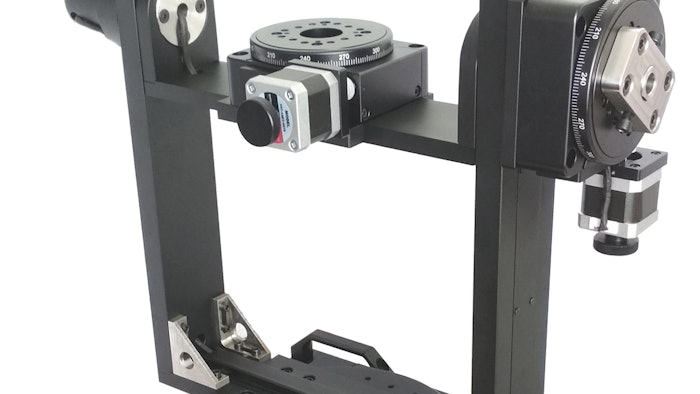 OES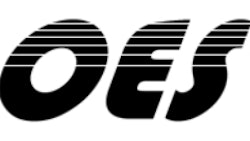 Optimal Engineering Systems
Optimal Engineering Systems' new AU300-AER three-axis gimbal mount features 360-degree rotation and handles loads to 22.5 lbs with a clearance of 11.8 in. x 11.8 in. around the roll axis stage.
The Azimuth stage rotary table is mounted on a large plate with handles and has predrilled accessible mounting holes for easy integration into new or existing applications and for increased stability.
Three axes, azimuth, elevation, and roll axes, are driven by bi-directional stepper motors capable of microstepping, and has knobs for manual adjustments.
Each axis features low backlash worm gear drives and precision "V" groove and cross roller bearings for very high resolution of 3.6 arc seconds, and repeatability and positional accuracy to 36 arc seconds.
Ideal for mounting cameras, optics, lasers and instrumentation for scanning, tracking, positioning, pointing, and other applications.
For additional information visit http://www.oesincorp.com