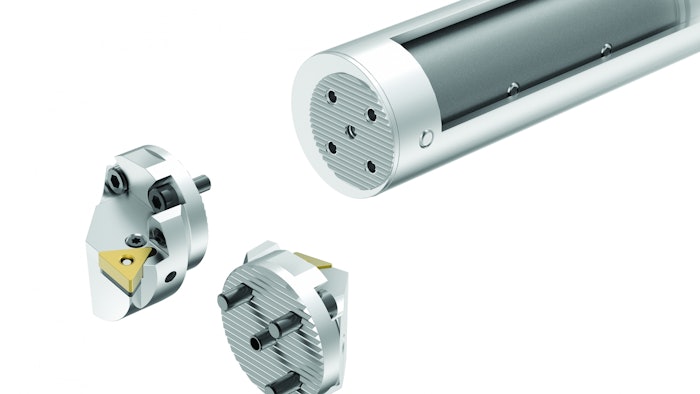 Kennametal Inc.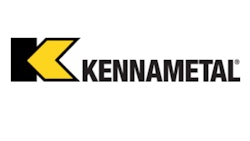 Kennametal Inc.
Kennametal introduces its latest weapon in the war against chatter — the high-pitched whine of a deep boring operation.
The company's vibration-free boring system boasts technological improvements that allows a plug and play operation, as well as an array of interchangeable heads, including screw-on and lever-style clamping mechanisms in positive and negative rake configurations.
Eliminating chatter improves part surface finishes and extends tool life, so tools can be pushed with higher feed rates, cutting speeds and depths of cut.
Features include:
Internal dampener acts to suppress vibration during machining.

Serrated, bolt-on connection that securely clamps a variety of indexable heads.

Heads are shorter length and lighter weight to provide greater stability.

Coolant-fed heads precisely direct a stream of high-pressure coolant where it's needed most.
Learn more at www.kennametal.com.