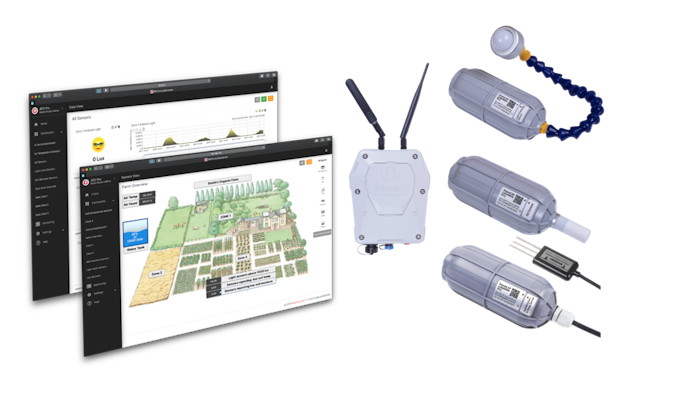 Digi-Key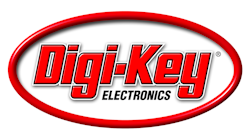 THIEF RIVER FALLS, Minn. -- Digi-Key Electronics has partnered with Seeed Studio and Machinechat to launch the industry's first private LoRaWAN-in-a-Box solutions for the Internet of Things (IoT).
The ready-to-use solutions combine Seeed Studio's industrial-grade LoRaWAN (Long Range Wide Area Network) IoT sensors and gateways with Machinechat JEDI Pro Seeed Studio Edition software, allowing for rapid IoT deployments and enhanced security features that give users complete control over device data, ultimately saving time and reducing technical complexity and costs. The first LoRaWAN-in-a-Box solution is focused on rapid deployment of smart agriculture and precision farming projects. 
Designed for commercial IoT applications, including smart agriculture, precision farming, and smart city use cases, SenseCAP's industrial-grade LoRaWAN sensors, data logger, and gateway solutions are designed for rapid installation and deployment.
Features include:
Support for LoRaWAN protocol Class A
Ultra-wide-distance transmission: up to 10km line of sight
Support for multiple ISM bands: EU868, US915, AU915, AS923
Support for Ethernet backhaul; cellular optional
Industrial grade protection: IP66 enclosure, suitable for outdoor applications and able to operate in temperatures from -40℃ to +70℃ (up to 85℃ for SenseCAP sensors)
High reliability and stability
Sensor battery life of 3+ years
Machinechat's JEDI Pro Seeed Studio Edition is the industry's most affordable IoT data monitoring and visualization software. Designed specifically for commercial IoT deployments, Machinechat JEDI Pro Seeed Studio Edition features include:
Ingest data from Seeed Studio's SenseCAP LoRa sensors using the integrated Seeed Studio data collector (Chirpstack installation required).
Ingest data from virtually any device or sensor using integrated HTTP API server, TCP server and MQTT broker.
Configure dashboards to visualize real time and historical data with line, area, tile, radial and data grid charts.
Monitor data using integrated rules engine to trigger email notifications, SMS or execute external scripts (*email notification requires SMTP server. SMS requires Twilio account).
Monitor whether devices and machines are online.
Apply your custom business logic to IoT data through data collector and action plug-ins.
Virtual data sensor allows developers and integrators to simulate project deployment scenarios
Low code – focus on configuring, not coding.
Single application binary that runs as a service with integrated database and managed local data storage.
Modern browser-based user interface with SSL support and role-based user management
Supports up to 200 devices/sensors.
Available for Windows, macOS, Linux, Raspberry Pi and BeagleBone® platforms.
For more information, visit here.