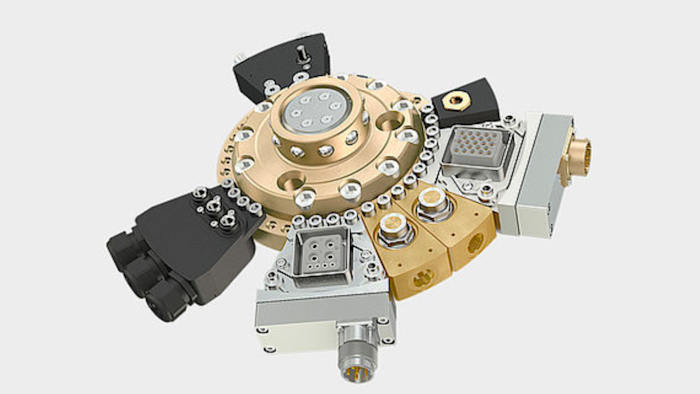 Staubli
Stäubli Connectors presents a newly designed range of compact robotic tool changing systems.
The five new MPS sizes cover the payload range up to 80 kg. Particularly striking is the variety of transfer technologies that can be used and the very precise repeat accuracy of +/-1.5 µm. With the introduction of this new series, which can be very easily adapted to any application, Stäubli now offers robotic tool changing systems for all payloads and all robots.
An automatic tool changing system can significantly increase the productivity of a robot. For many manufacturing processes, an automatic tool changer is the only way to achieve the high level of individualization that is required across all industries today.
All Stäubli robotic tool-changing systems are based on a modular product concept. This results in three efficient solutions to the ideal tool changing system. The designation MPS Complete stands for the pre-configured complete systems ready for immediate use with the shortest delivery time. With MPS Modular, Stäubli offers individually assembled customer solutions that are also ready for immediate use and can be delivered at a short notice. MPS Customized systems are specifically adapted to the customer's application requirements.
Feed-throughs for pneumatics or vacuums have already been integrated into the locking units of these new systems. For flexible functional expansion, numerous additional modules are available for the transmission of pneumatics and vacuum, for signal and data transmission, or for shielding, grounding, tool coding, and data storage. The variety of possible technology combinations is almost infinite.
For more, visit www.staubli.com.