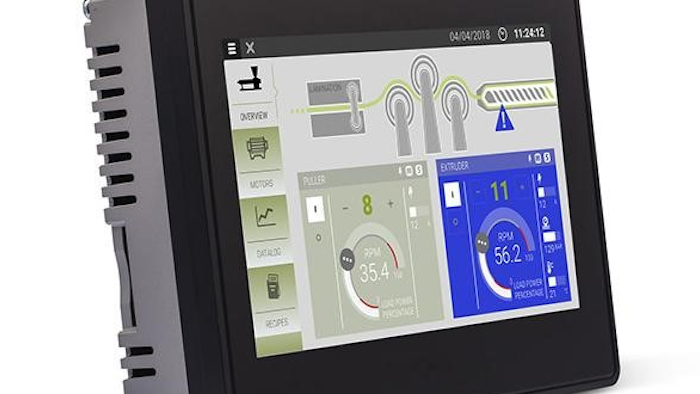 Exor
Exor has taken the harsh environment eTOP500 series and updated it with the recently released eX700 series.
This natural progression combines a high-performance sunlight readable display with state-of-the-art connectivity such as OPC UA.
Exor has designed the product range as Industrial IoT edge devices combining a powerful controller with networking capability and outstanding communication options including client/server OPC UA. They are the ideal choice for all demanding IIoT edge applications in extreme environments such as marine and process industries.
The glass projected capacitive touchscreen and the brilliant 7" widescreen display with a resolution of 800×480 are bonded to guarantee the highest optical performance and resistance in harsh environments.
JMobile runtime included. Requires JMobile V2.8 or higher.

Supports Corvina Cloud secure connectivity with full network separation.
OPC UA server and client.
Optional CODESYS V3 runtime with choice of EtherCAT, PROFINET, Ethernet/IP and POWERLINK.
For more information, visit https://servo2go.com/catalogsearch/result/?q=ex700