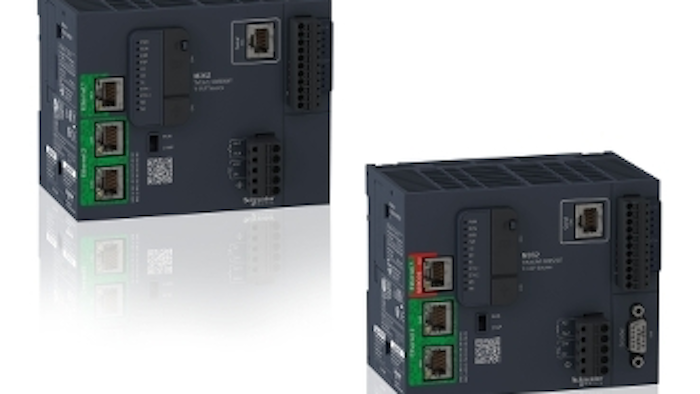 Schneider Electric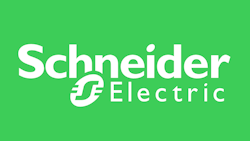 Schneider Electric
Schneider Electric announces a powerful new solution for the smart machine era.
The new Modicon M262 controller is IIoT-ready for logic and motion applications. It offers intuitive, scalable and reliable machine integration into Industry 4.0 environment, machine to device, machine to human, machine to machine, machine to plant or machine directly to cloud.
The Modicon M262 Controller embeds cybersecurity features and encryption protocols to provide direct cloud connectivity and digital services thanks to its two ready-to-work and independent embedded Ethernet ports.
Key benefits include:
Up to five one-to-one independent Ethernet networks and cybersecured cloud connectivity
Four to 16 synchronized axes with scalable cycle time
Answers to logic application needs
Embedded safety solution
Modicon M262 Controller is IIoT-ready, designed and delivered with intuitive direct cloud connectivity. No gateways are required. This enables OEMs to maximize profitability and optimize their time, from the design of performance demanding applications to the commissioning of the machine.
For more, visit http://schneider-electric.com.