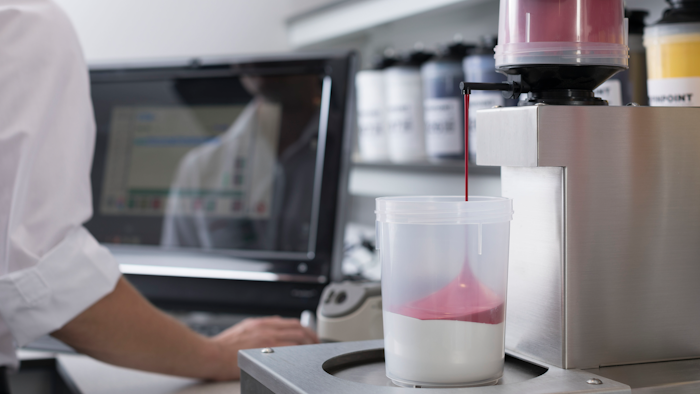 Protolabs
Protolabs
Protolabs has introduced an all-new color-matching system into its plastic injection molding service.
PolyOne's PINPOINT Express Color and Dosing System, featuring 3M precision dispensing and dosing technologies, allows Protolabs to develop custom colors on site, drastically reducing the time it takes to mold short-run plastic parts in precise colors.
When a part design is ready, customers can specify which Pantone number they require or simply provide a sample part that can be scanned and color matched.
Once a material is selected from 13 available resin combinations, PolyOne's PINPOINT system creates a liquid formula that is dispensed and mixed before moving to the injection molding press. The material is then fed through the doser and injection molded.
The result is parts — in custom colors — in customers' hands within days versus weeks as it traditionally takes.
For more information, visit https://www.protolabs.com/.