OnRobot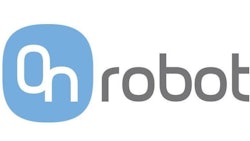 OnRobot
OnRobot announces its RG2-FT, a new gripper now available to manufacturers around the world.
An update to OnRobot's first edition, the RG2-FT now has built-in force/torque sensing, supporting work in piece detection and centering.
With inbuilt 6 axis F/T and proximity laser sensors at the fingertips, the RG2-FT is the first intelligent gripper on the market that can see and feel objects, thus ensuring faster deployment of collaborative applications and ultimately higher productivity.
Ideal for manufacturers with tasks including:
Assembly

Insertion

Quality Inspection
For more, visit https://onrobot.com.