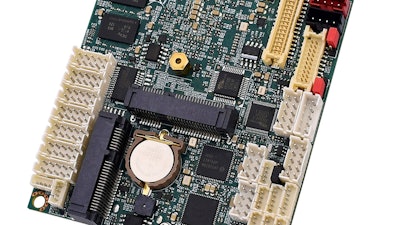 WinSystems Inc.
WinSystems announces the ITX-P-3800, its Intel E-3800 processor-based computing platform in the Pico-ITX form factor.

The design of the rugged single board computer accelerates time to market for new products while ensuring they will perform reliably in critical applications for many years even under harsh operating conditions.

Delivers low-power performance, endurance and versatility.

Withstands operating temperatures from -20ºF to +70ºF.

Measures a 3.9 inches by 2.8 inches.

Gives embedded and industrial IoT designers the flexibility to create unique designs via easy-to-use expansion and configuration settings.
For more information, visit https://www.winsystems.com.