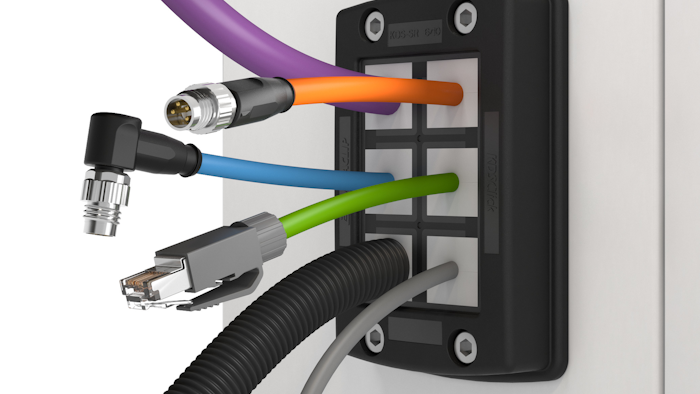 Conta-Clip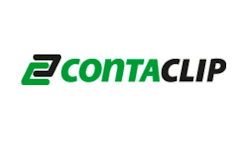 Conta-Clip
Conta-Clip announces the new IP66 cable entry system KDSClick.
KDSClick is based on three basic components – frames, inlays and seals – and operates on a simple modular design principle. Unlike conventional systems that require the frame to be opened and then screwed closed again to insert the sealing sleeves, Conta-Clip has equipped KDSClick with a robust, one-piece plastic frame that is available in four sizes for 4, 6, 8 or 10 seals.
A foamed gasket ensures IP66 ingress protection even with painted or rough surfaces. Creating frame openings in the desired size is easy using four simple partition, T-shaped, cross and double cross inlays that are inserted with a distinctive click sound. This way, the cable entry system is easily assembled for different cables, wires, tubes and pneumatic or hydraulic lines and also reduces storage costs due to fewer parts.
For more, visit http://contaclipinc.com/