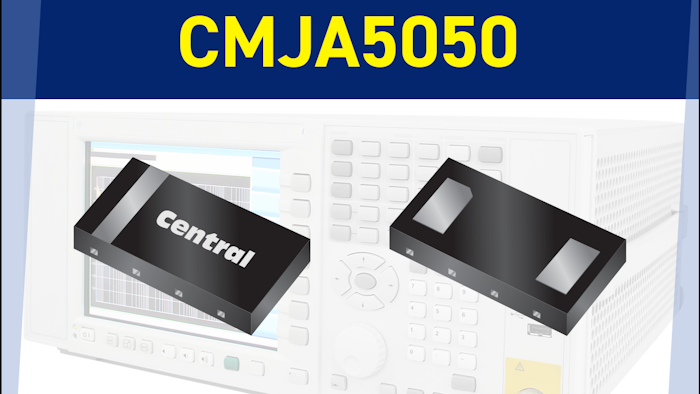 Discrete semiconductor manufacturer, Central Semiconductor (Hauppauge, NY),  has introduced a new adjustable current limiting diode (CLD), the CMJA5050. The 50V device features adjustable current regulation from 50mA to 80mA, and has a new DFN123F package. The adjustable device eliminates the need for using several individual CLDs in order to meet the required current regulation values.
The CMJA5050 is designed for any application that requires a space-saving current regulating device, including LED lighting and test/measurement equipment.
With regard to adjustment compensation resistance, placing a resistor in parallel with a CLD allows the regulator current to be adjusted from 50MA to 80mA -- this also corrects any current decrease when the applied voltage increases due to self-heating.
Samples are available upon request.
For more information, visit www.centralsemi.com.