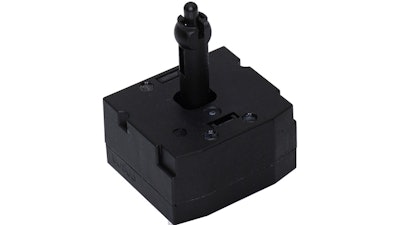 C&K
C&K has developed a new navigation switch, the SAMXD (Seat Adjustment Module Dustproof).
Ideal for automotive applications, the SAMXD has multiple options for actuator position and shape. The SAMXD navigation switches are directly driving the electric motors, removing the need for relays, allowing for space and cost savings.
Offering expertise gained from the previously launched SAM Series, the dust protection and end-stop addition strengthens the SAMXD product offering compared to competitors.
The SAMXD offers two actuation forces (5.3N & 6N) and two actuator positions, left and middle. In addition to multiple actuator positions, there are also two actuator shapes: square and round.
For more information, visit https://www.ckswitches.com/products/switches/product-details/Navigation/SAMXD.