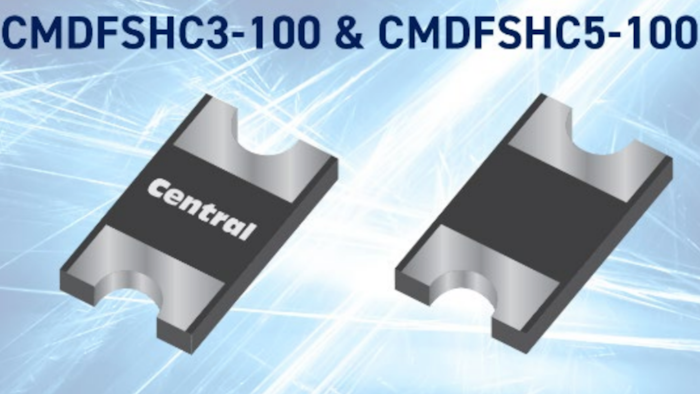 Central Semiconductor Corp.
Central Semiconductor Corp. introduces its latest 100V low profile Schottky rectifiers: the 3A CMDFSHC3-100 and the 5A CMDFSHC5-100.
These energy efficient devices are packaged in the low profile SMC DFN surface mount case, and utilize highly reliable passivated silicon die. The space-saving SMC DFN package is 1.25mm in height, 53% lower than the comparable SMC, to support designs requiring low board profiles. Electrical specifications for these highly energy efficient devices include a low forward voltage (VF) as low as 0.78V at 5A.
These devices are ideal for reverse polarity protection, boost converters, DC-DC conversion, power factor correction and power management, and general rectification applications.
For application examples and additional information, please visit www.centralsemi.com/applications.