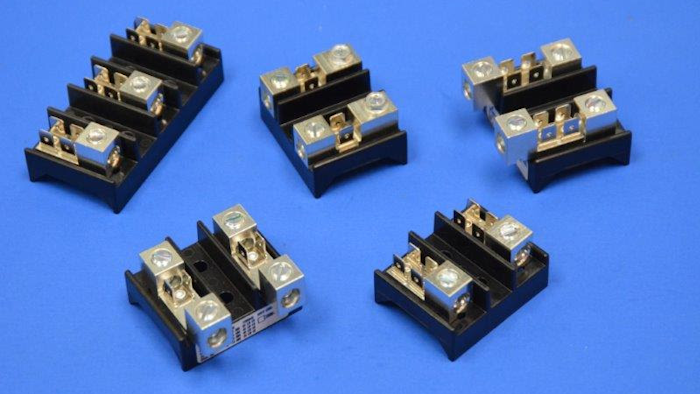 BlockMaster Electronics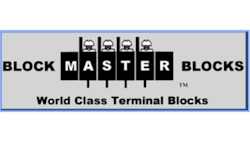 BlockMaster Electronics
BlockMaster Electronics introduces new line input terminal blocks rated at 300V for medium power distribution.   
The new HP Series 300V Terminal Blocks are offered in 2 or 3 pole configurations.  They are ideally suited for medium input power distribution in electrical panels, to transition larger gauge #2-14 to internally distribute #10-14-gauge secondary circuitry (thru .250" Q.C.).
These new medium power distribution blocks are suitable for applications such as:
Panel heaters

Wall heaters
Water heaters
Ice makers
Baseboard heaters
HVAC equipment
Elevator equipment
Lighting panels
Appliances
Shop equipment
All HP Series Medium Power Terminal Blocks comply with UL and CSA Standards, as well as RoHS.
For more information, visit www.blockmaster.com.