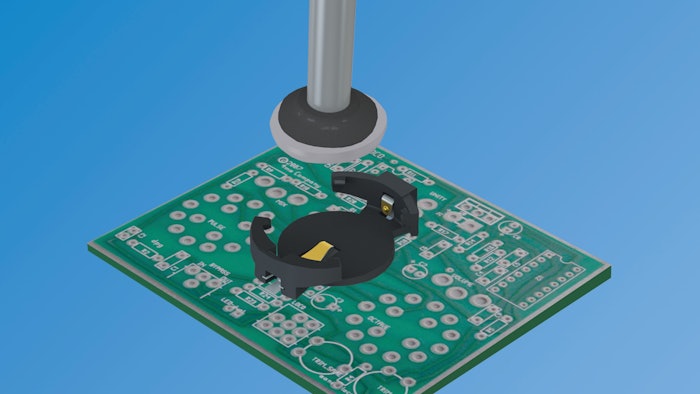 Keystone Electronics
The demand for secured retention of the popular 1220 and 1225 12-mm diameter lithium coin cells has been met by Keystone Electronics.
These new "auto-in" 12 mm coin cell holders are extremely rugged and ideal for retaining cells securely under shock and vibration in high-density PCB applications.
The holders provide design versatility for surface mount applications using 12mm coin cell batteries in applications where the battery must be automatically inserted via a vacuum or mechanical pick-and-place device. The holder is polarized and features dual-spring, gold-plated phosphor bronze contacts in a PA9T black plastic base.
 Keystone's full line of battery hardware incorporates SMT and THM products, including contacts, clips, holders, retainers and straps for coin cells and cylindrical batteries.
For more, visit www.keyelco.com.