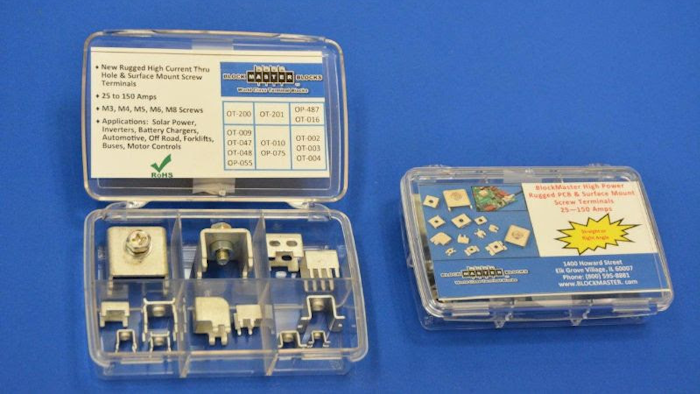 BlockMaster Electronics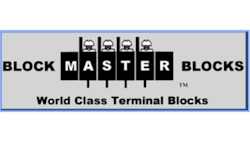 BlockMaster Electronics
BlockMaster Electronics announces the availability of free screw terminal hardware sample kits to assist designers with high current systems.
The sample kit includes a selection of BlockMaster screw terminal hardware used for high-current terminations on printed circuit boards. Both through-hole and surface mount models are included. 
Each sample kit includes a selection of through-hole and surface mount terminals, in straight and right-angle configurations. BlockMaster is the only screw terminal provider offering a range of 25A to 150A ratings for through-hole terminals and 10A to 85A ratings for surface mount hardware.
Each of the strong metal terminals are offered as straight or right-angle connectors. Eight different styles provide various pin configurations for PBC mounting.  M3, M4, M5, M6 and M8 screws are available. 
Typical high-current applications include:
Power supplies
Solar power
Inverters
Motor controls
Batteries
Battery chargers
Automotive/off-road/marine/forklifts/buses
 For more information, visit www.blockmaster.com.