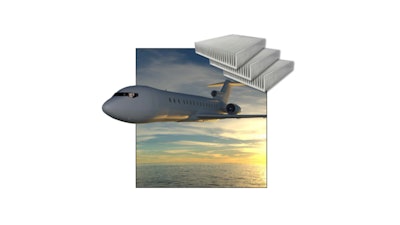 New Yorker Electronics
New Yorker Electronics announces the global distribution of the newly expanded line of Heat Sink Extrusions from Advanced Thermal Solutions.
The Extrusion Profiles series is comprised of over 200 aluminum alloy extrusions in bar lengths of 300mm and 1220mm. The alloy extrusions are the most cost-effective solution for most electronic cooling applications.
Each heat sink profile is made from single extrusion of aluminum alloy 60601/6063, a high-performance heat conductor. An extensive inventory of profiles in a wide variety of sizes is available. The line features profile widths of 40.9 – 482.9mm and heights of 9.9 – 72.9mm. The extrusions have a thermal resistance as low as 0.27οC per watt.
The extrusions are provided unfinished (degreased) with custom finishes (anodization) available on request to meet application-specific requirements.
For more, visit http://www.newyorkerelectronics.com/ATS_Extrusion_Profile_Heat_Sinks.