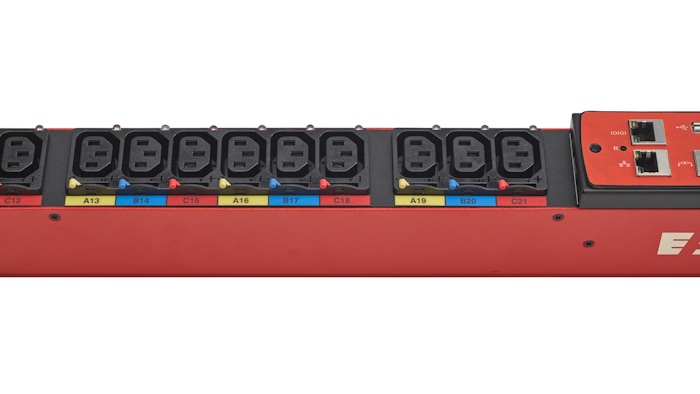 Eaton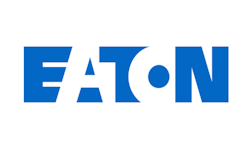 Eaton
Eaton announces the North American launch of its High Density rack power distribution unit platform.
Eaton's High Density rack PDU offers improved outlet counts and the addition of 11 color options for easy identification of A/B power feeds.
Providing 11 different outlet module options, the High Density rack PDU allows configuration for up to 54 outlets per PDU and unlocks over 20,000 configurable options for users. Alternative phase outlets simplify load balancing and improve airflow by putting outlets where they are needed, reducing the potential for tripped breakers.
Additional benefits and features include:
Improved cord entry position, reducing interference in racks and potential hazards by configuring the input cord for front or end entry

The ability to choose between selectable cable lengths and 21 input plug options, including IEC, NEMA, locking and hardwired

Bus bar design to implement more outlets in less space and improve reliability

Low profile circuit breakers, enabling full rack unit access and bolstering airflow management

Patented grip outlet to secure standard power cords, plus integrated support for P-Lock locking plugs

Improved circuit protection for high fault current applications with options for circuit breakers and fuse protection
For more information, visit https://www.eaton.com.