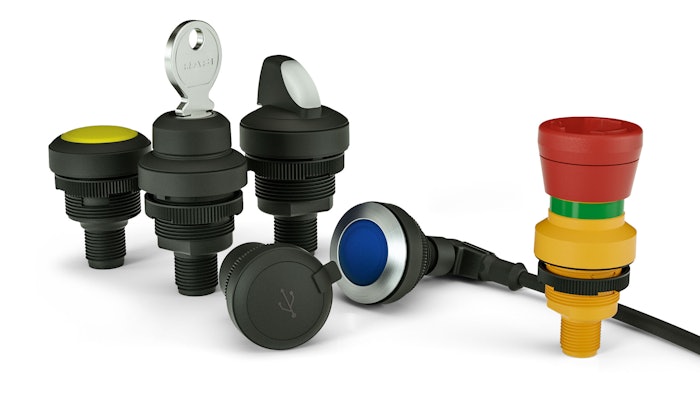 RAFI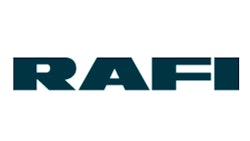 RAFI
RAFI has expanded its RAMO Series product offering to include emergency stop switches (E-Stop) for rugged applications.
The RAMO Series pushbutton control components feature fully enclosed mono-housings with ingress protections of IP65, IP67 and IP69K, and standard M12 plug and play connectors. This ensures that the necessary wiring effort is reduced to a minimum and that no extra enclosures with special sealing are required.
Emergency stop switches, or E-Stops, are a critical system component that protect the safety of both operators and machinery in a variety of emergency shut down situations.
If there are very tight space restrictions, installers can use M12 connectors featuring right-angle cable exits. Rotated by 135°, the cable exits allow for a high packing density. The RAMO Series E-Stop switch has 2NC contact capable of switch 35V, and are available in both 22MM and 30MM versions, and meet applicable ISO and IEC standards.
For more information, visit: https://www.rafi.de/en/products/components/key-switches-and-switches/ramo-2230/