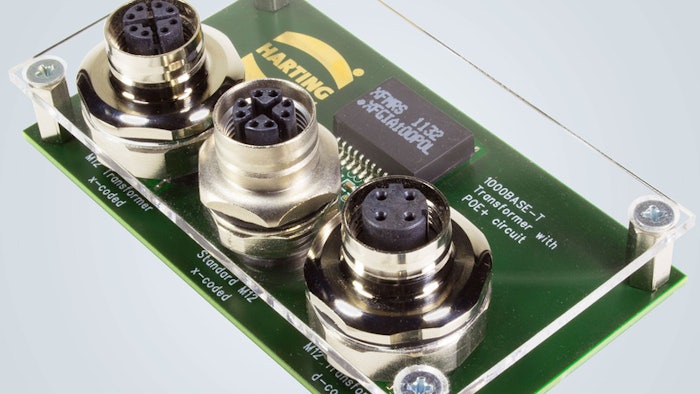 Harting Technology Group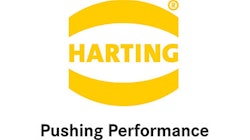 Harting Technology Group
Harting announces the M12 Magnetics product line that offers the first transformer and socket in the M12 form factor.
Transformers in RJ45 sockets have been common for a long time, but the same technology was not available in M12 with IP65/67 ratings. Transformers and various other electrical components had to be accommodated next to the socket on the circuit board.
They are now integrated as part of a space-saving design that also simplifies the circuit board layout.
Allows lighter, more direct conductor tracks

Increased reliability

Mutually compatible unit

Greater process security

10Gbit and max PoE+
For more, visit http://www.harting-usa.com.