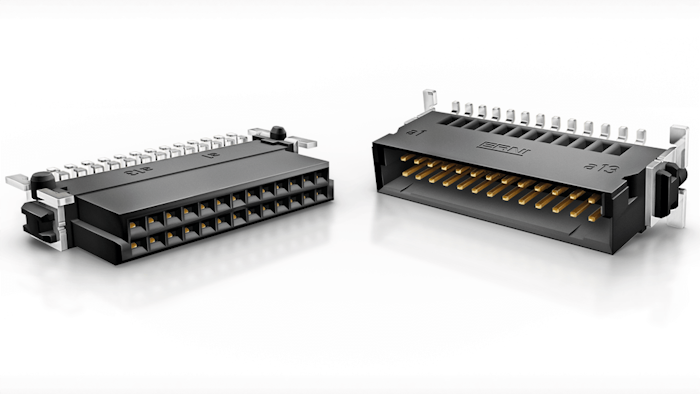 ERNI Electronics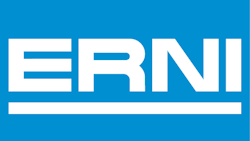 ERNI Electronics
ERNI has expanded its SMC Series connector and cable assembly offering to support wireless remote applications in rugged industrial environments.
The family of dual row SMC small form 1.27 mm pitch connectors supporting both board-to-board and wire-to-board applications in the same connector series. The SMC Series is available in a wide range of pincounts from 12 to 80 positions and mezzanine stack heights from 8.0 mm to 20.0 mm in a standard configuration. Additional stack heights are available from 20.0 mm to 40.0 mm when utilizing board to board adapters.

Mezzanine board-to-board extender option allows up to 40 mm separation in extended height, parallel applications.

Female SMC IDC cable assembly supports the wire-to-board requirements with various pincount options and a reliable latch design.

Secure data transmission rates up to 3 Gbps and current carrying capacity of 1.7A per contact.

SMT terminations offer enhanced strain relief for harsh environment industrial applications.

Design provides 0.7 mm misalignment tolerance and guide features.
For more information about ERNI's automotive lighting system connectors, visit https://www.erni.com/en/products-and-solutions/electronic-connectors/smc-connectors/