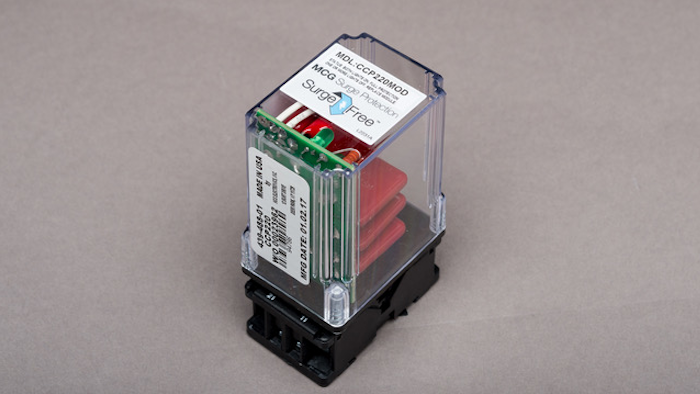 MCG Surge Protection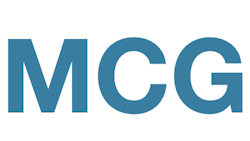 MCG Surge Protection
MCG Surge Protection's Control Cabinet Protector Series answers the call for an ultra compact, modular AC surge protector for control cabinets, OEM equipment and other systems requiring transient/surge reliable protection.

The CCP Series offers up to 40,000A/mode and is available for 120V, 220V, 230V, 240V, 120/240V split phase, and 240V (two hots and ground) systems.

Can be wired in parallel with the load or in series installation for loads that draw 10 Amps or less.

No special wire terminations are required; wiring diagram displayed on the side for easy installation.

Front panel features two LEDs to display protection status.

Multiple thermally protected high current varistors and series fuses.

Utilizes a scant 1.75" of DIN rail space.
For more information, visit http://www.mcgsurge.com/