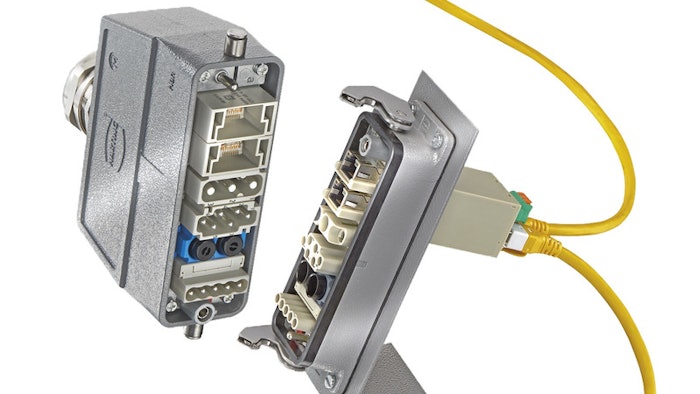 Harting Technology Group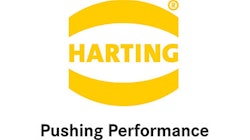 Harting Technology Group
Harting launched its first Han-Smart modules to bring intelligent capabilities to the customer configurable Han-Modular connector system.

The three modules begin to provide added value to manufacturing in addition to carrying power, signal, data transmission and pneumatics.

    •    Mini-Switch US4 module is a 4 port unmanaged Ethernet Mini-Switch that supports RJ-45 terminated high speed Ethernet devices

    •    Surge Protection module puts transient overvoltage protection for analog and digital devices in the connector that would otherwise require separate, external protective solutions

    •    CAN ID Module has 10MB of memory storage for retaining the revision status of drives and their parameters and other technical information

For more information, visit https://www.harting.com/DE/en-gb.