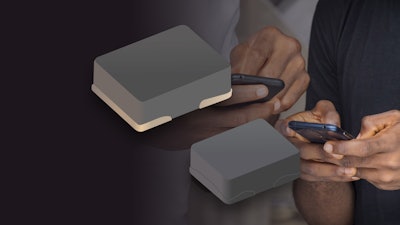 Bourns
Bourns, a manufacturer and supplier of electronic components, has unveiled its latest high current shielded power inductors. The five series are designed using the company's advanced metal powder core and manufacturing processes, delivering the benefits of magnetically shielded construction for low radiation, high saturation current, high heating current and low DC resistance.
The new power inductors, designated model SRP2010TMA, SRP2012TMA, SRP2510TMA, SRP2512TMA and SRP3212A series, are AEC-Q200 compliant and offered in a miniature, low profile 0.8 x1 mm design.
Ideal solutions for power conversion and EMI filtering in consumer, industrial and a variety of other electronics applications, Bourns' new high current shielded power inductor series are constructed with high temperature-graded materials providing excellent temperature stability and an operating temperature of up to +150 ºC. In addition, the inductors' flat wire construction helps significantly reduce DCR resistance compared to other similar-sized devices constructed with traditional wire while also making them highly efficient.