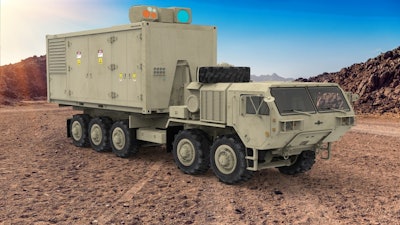 Lockheed Martin
Lockheed Martin was awarded a contract to develop and deliver up to four 300 kW-class laser weapon systems to the U.S. Army's Indirect Fire Protection Capability-High Energy Laser (IFPC-HEL) prototype program. The IFPC-HEL system complements other layered defense components to protect soldiers from stressing threats, unmanned aerial systems, rocket, artillery and mortars, along with rotary and fixed-wing aircraft.
"Winning the IFPC-HEL prototype contract is the result of several years of complex program evolution, strategic investments and partnership with the Army on this program," said Rick Cordaro, vice president of Lockheed Martin Mission Systems & Weapons. "Our mature directed energy technology enables Lockheed Martin to provide speed, agility, and 21st Century Security solutions to the Army."
Lockheed Martin will deliver two 300 kW-class IFPC-HEL prototypes with an option for two additional 300 kW-class units.